Recommended Grading Scales & Information
A: Advanced

P: Proficient

D: Developing

E: Emergent
Advanced: Acquired almost all of the knowledge and skills
Proficient: Acquired the majority of the knowledge and skills
Developing: Acquired some of the knowledge and skills
Emergent: Acquired the bare minimum of knowledge and skills
A: 90-100% (Advanced)

B: 80-89% (Proficient)

C: 70-79% (Developing)

D: 60-69% (Emergent)

F: 0-59%

I: Incomplete (will finish)

WD: Withdrawal (no longer taking)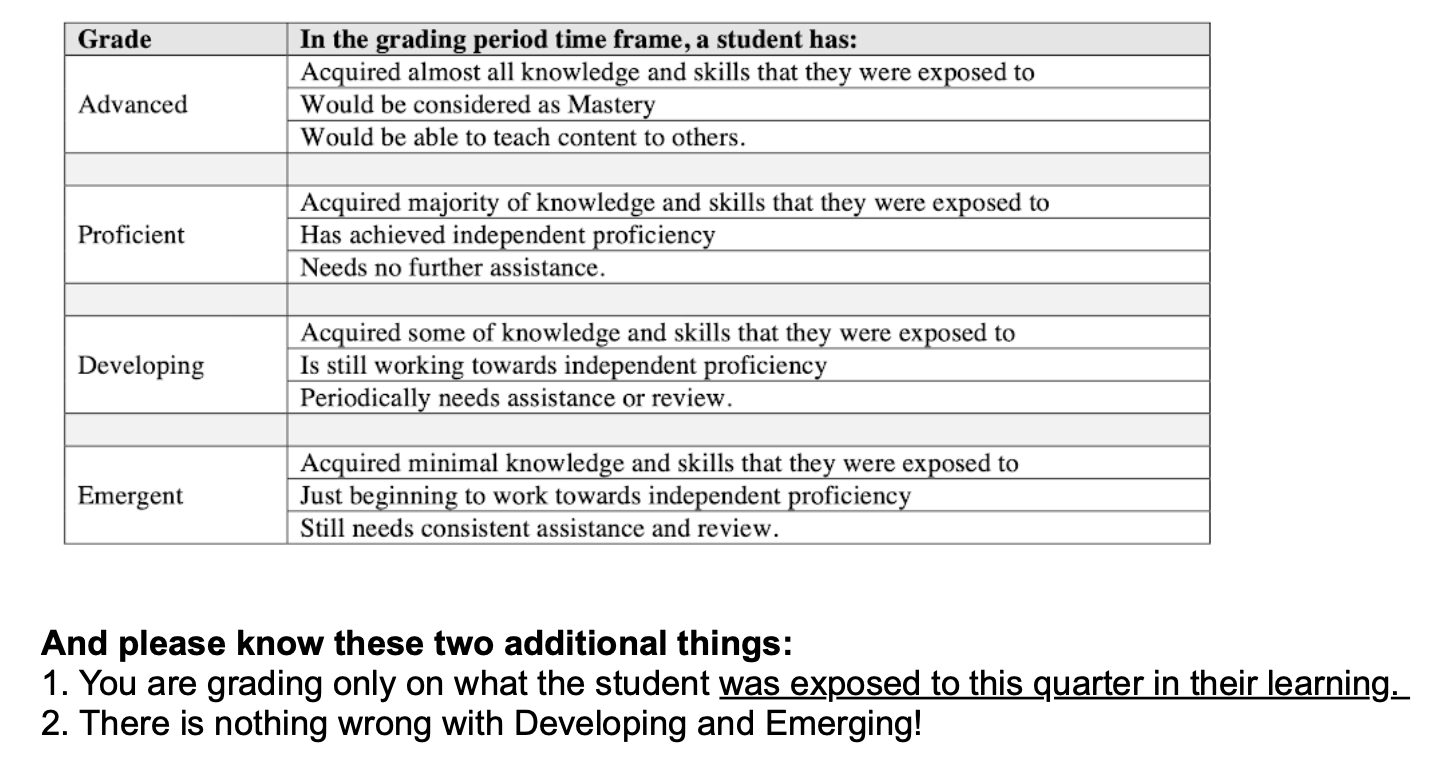 | Subject | Credits |
| --- | --- |
| English | 4 |
| Math | 3 |
| Social Studies | 2.5 |
| Alaska Studies | .5 |
| Science | 3 |
| Health/PE | 2 |
| Technology | 2 |
| Electives | 5 |
| Total Credits | 22 |
K-12th grade requirements
4 core classes per semester
English

Mathematics

Social Studies

Science

Technology

World Languages
Typically, these 5 fields make up the K-12 Social Studies content area:
History

Geography

Civics/Government

Economics

Culture
This table provides some examples of what each encompasses:
Events, connection and importance of;
Time and place; People, etc.
Customs/ traditions;
People, Food, Arts (music, fine arts, etc.), Housing, Dress, etc.
From own home, neighborhood, community, city, state, region, country, continent, global scale, etc.
Own country (local, state, etc.) and others in the world, etc.
Management and use of resources (local to global);
Production and distribution, etc